Flat Fee MLS Listing
Save the Listing Commission by paying a "Flat Fee".
Liberty Real Estate, LLC offers 3 Listing Packages to Homeowners who want to save over the traditional costs involved in selling their property.
The typical agency cost in selling your property in this area is 7% of the selling price!
With Liberty Real Estate's MLS listing packages you only pay the Buyer's Agent commission of 3-3.5 %
You fill out our simple forms that will help us highlight your home on the MLS.
There are disclosure documents
Listing agreement that states what you get from Liberty Real Estate, LLC and states your commitment to pay that Buyer's Agent a commission for an acceptable offer
You supply us with pictures to highlight your property.
You will be the sole judge of what is acceptable offer.
Agents that are searching for homes on the MLS for their clients will show your home.
When the Buyer's Agent makes an acceptable offer, all you pay is the commission to that agent. You decide when you list your home what percentage you are willing to pay.
We help you get your home sold with you paying about half of the commission.
For more details or to order your MLS listing call Chris at 866-973-6660 ext 225
We offer personal service. We don't want you to click a button to order.
Click here to e-mail your contact information. We will contact you at your requested time
$799 Click for more information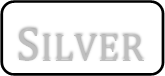 $499 Click for more information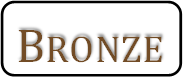 $299 Click for more information